The Lufthansa group has agreed to sponsor our conference and will be offering discounts for flights to Bologna
Special Lufthansa Group airlines fares
The Lufthansa Group airlines bring people together – every day, all around the world. The global route network of Austrian Airlines, Lufthansa, SWISS, Brussels Airlines and Eurowings offers optimal connection and combination options, so you will benefit from quick and direct flights to the event.
You will reach the booking platform via this link https://www.lufthansa.com/de/en/meetings-and-events-delegates and with the event code CYAUQPC. The reduced fares are automatically displayed.
NB: Please enable pop-ups permanently in your browser while booking, otherwise the window in the booking platform will not open.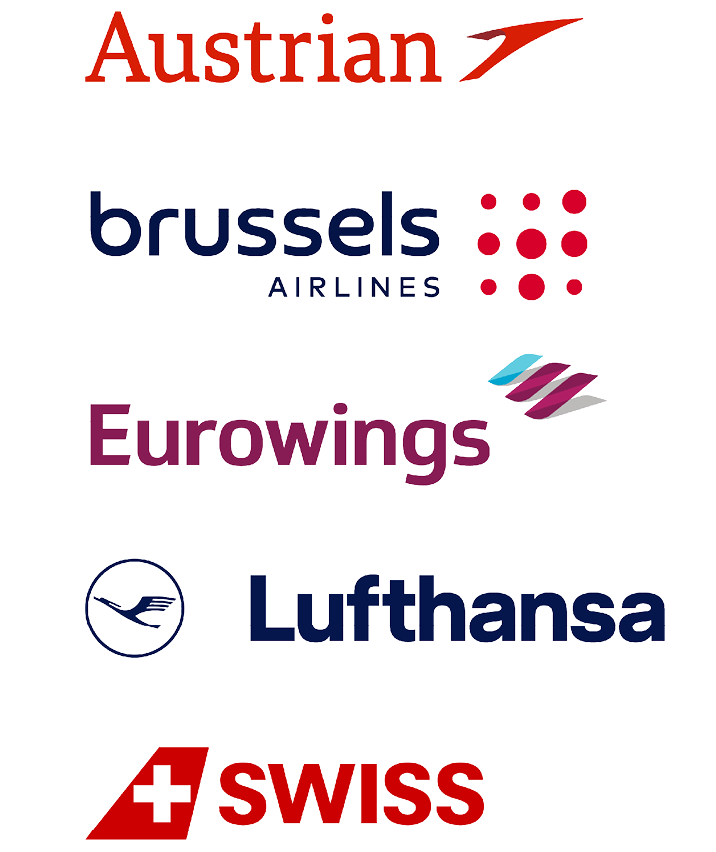 Getting Here 
Bologna, a road junction of primary importance since Roman times, is today the center of a transport network of fundamental significance in Europe and Italy. Here the major motorways that connect Europe with the south of Italy cross.
Bologna is the main Italian railway junction, with a safe and efficient high-speed line. Bologna Centrale Railway Station has more than 800 trains in transit every day.
The BLQ International Airport "G. Marconi" moves almost 10 million passengers a year (pre-Covid data). It is one of the largest airports in Italy for the number of international destinations served. 
Traveling by Plane 
BLQ International Airport "Guglielmo Marconi", connects Bologna to the main Italian and European airports. The Bologna airport is one of the most important stops in Italy for international flights and for a wide range of links, with direct flights to 102 destinations throughout the world!
Flight times: from London – 2h20 min; from Paris – 1h50; New York – about 10h (1 stop); from Los Angeles – about 14h (1 stop); from Tokio – about 15h (1 stop).
From the Airport to Bologna Centrale railway station
By Marconi express
From the Airport you can take Marconi express, an automated shuttle connecting "Guglielmo Marconi" Airport with Bologna Centrale railway station in 8 minutes. It runs every day of the year, from 5:40 am to midnight, with up to 8 departures per hour in each direction at rush hour.
One-way ticket from/to the Airport costs € 9,20. Tickets can be purchased at the ticket vending machines located in the Marconi Express stations and in several stores at the Airport. You can also access the service by tapping your contactless card or device at the gates. For more information see the website of Marconi Express.
By taxi
From the Airport you can take a taxi. There are two companies: Cotabo (+39 051 372727) and Cat (+39 051 4590).
From Bologna Centrale railway station to the conference venue
By bus
From Bologna Centrale railway station you can take bus line 32 and get off at stop Porta San Vitale, which is located right in front of the venue. For the location of the right stop at Bologna Centrale railway station, see the map below.
For other buses see Tper maps. Buses are operated by TPER. Tickets can be bought on the bus (1.50 € from vending machines, using coins only) or at tobacco shops, e.g. at the train station (1.30 €). The cost for 10 tickets (city pass) is 12.00 €.
By taxi
From Bologna Centrale railway station you can take a taxi. There are two companies: Cotabo (+39 051 372727) and Cat (+39 051 4590).