Workshop 7
Date: 05 Jul, 2023
Time: 13:30 – 16:00 (CET) 
Workshop title: Creating Activities and Materials for Social and Emotional Learning programs                                                                                                                                                
Presenter:
Presenters:
Vítor Alexandre Coelho (Académico de Torres Vedras; Psychology for Positive Development Research Center)
Marta Marchante (Académico de Torres Vedras; Psychology for Positive Development Research Center)
Description of workshop:
Although there is wide evidence that participating in universal Social and Emotional Learning (SEL) programs that are well implemented and scientifically validated has an array of benefits for children and youth, evidence is largely built on summative trials of programs, with little information provided on how create and improve specific activities to enhance specific competencies. Furthermore, many of the most disseminated programs were created in the USA programs, and thus require cultural adaptations to be used in other parts of the world.
In this workshop we will focus on how to create and improve materials and activities for use in SEL programs. Also, we will discuss on how to establish the relevance and cultural appropriateness of an activity. Additionally, we will also discuss how to analyze the effectiveness of specific activities and modules, in contrast with the assessment of effectiveness of the whole program usually practiced.
Learning Objectives:
After participating in the workshop, participants will:
– enhance their awareness of the cultural relevance of an SEL activity;
– increase their sensitivity for identifying more effective materials and activities;
– enhance their readiness of creating SEL activities and materials.
NASP Domains:
Domain 4: Mental and Behavioral Health Services and Interventions
Domain 6: Services to Promote Safe and Supportive Schools
Presenter Bio: Vítor Alexandre Coelho is a certified Psychologist and also a certified Specialist in School and Educational Psychology (by OPP, the Portuguese Professional Psychologists Association) and he holds a PhD in Educational Psychology from the University of Coimbra. Since 2004, he coordinates the Positive Attitude project, that promotes social and emotional development and school adjustment. Currently, he also coordinates the Social and Emotional Development research group of the Psychology for Positive Development Research Center. He has published over 50 articles on the topics of social emotional learning, bullying, professional issues and middle school transition. Additionally, he is currently the past-president of the International School Psychology Association and the President-Elect of Division 5 (Education and School Psychology) of the International Association of Applied Psychology –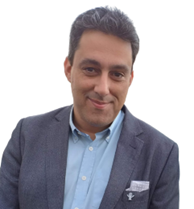 Presenter Bio: Marta Marchante is a nationally-certified Psychologist with a master degree in Cognitive-Behavioral Therapy from the Faculty of Psychology of the University of Lisbon. She coordinates the project Ser a Brincar and has been part of the Positive Attitude project team since 2009. She is also a member of the Psychology for Positive Development Research Center. She has published extensively in journals such as Contemporary Educational Psychology and Journal of Youth and Adolescence (among others) regarding her research interests, which include social and emotional learning, school adjustment, bullying and professional issues.