Workshop 1
Date: 05 Jul, 2023
Time: 13:30 – 16:00 (CET) 
Workshop title:  Crisis Management in Schools: Tasks, Methods, and the Care for Yourself                                                                                                                                                               
Presenters: Olanda Momcilovic, Jan-Erik Schmidt, Board Members of the European School Psychology Centre for Training
Workshop Description:
Severe violence, threats or death in the context of schools demands special knowledge and techniques applied by school-psychologists. The workshop will first provide an overview over tasks and strategies. Case examples and a short demonstration will illustrate the relevant mechanisms of supporting recovery. Finally ideas and techniques of caring for yourself in the field of crisis-management will be explained.
Learning Objectives:
Participants will get
to know main tasks and strategies of crisis intervention in schools

an impression of how work could look like on the everyday level

an introduction to self-caring strategies in the case of school crisis
NASP Domains:
Services to Promote Safe and Supportive Schools;
Legal, Ethical, and Professional Practice;
Consultation and Collaboration;
Mental and Behavioural Health Services and Interventions
Presenter Bio: Drs Olanda Momcilovic works since more than 25 years as a psychologist. She worked 6 years as a school psychologist in Croatia, and specialized to work with gifted children. She has been working 20 years in Nederland first as a child psychologist in The Institute for Children with behavioral and learning disabilities and since 2008 she has her own practice. Olanda has given presentations and trainings in various parts of the world (amongst others in Sri Lanka, Japan, Ukraine, Cyprus, USA, Lithuania, UK, Slovakia..)
Olanda has been a member of Crisis intervention team of school psychologists of NIP (The Netherlands Institution for Psychologists) since 2003.
Chairwoman of the International Crisis Response Network by the ISPA (International School Psychology Association)
Secretary and trainer by the ESPCT (European School Psychology Centre for Training).

A

member of the NtVP ( The Netherlands Association of Psychologists working on Psycho-trauma).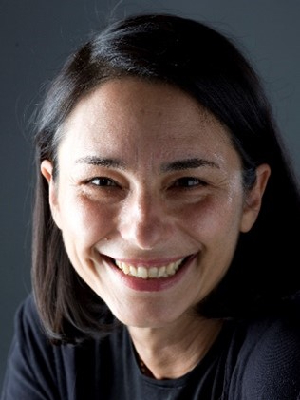 Presenter Bio: Dr. Jan-Erik Schmidt studied Psychology in Tuebingen, Germany. He worked in a residential youth home, in a family-counseling-center and he is school-psychologist since 2008. He is a registered solution-focused family-therapist and coordinator of the local crisis-intervention-team. Since 2013 Jan-Erik Schmidt is Board member of the European School Psychology Center for Training (ESPCT) and trainer for Crisis Intervention in Schools. His areas of interest are the cooperation of professionals in educational institutions and the cooperation between students and adults in educational settings.